Facial Moisturizer
Fragrance free
With natural UV ray protection.
The fountain of youth is hidden within nature. Unlock your Timeless Beauty with Angelena Bain et Corps 100% natural Facial Moisturizer.
Formulated with: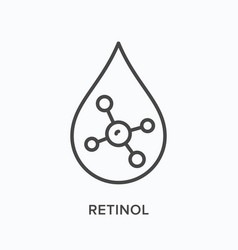 Retinol, vitamin c, rosehip oil, sweet almond oil, UV rays protection and more not only does our facial moisturizer soothe, it may enhance the texture and elasticity of skin, address dryness, irritation, roughness and wrinkles when applied daily. Giving you a clear, healthy complexion.
Angelena Bain et Corps Facial Moisturizer has 100% natural ingredients which are known to accelerates the production of both collagen and elastin, which helps keep the skin plump and firm. Frequent application can help prevent premature aging of the skin and restoring a youthful, smooth appearance to the skin.
Ingredients: Aqua (water), Prunus Amygdalus Dulcis (Sweet Almond) Oil, Tocopheryl acetate (vit E), Ascorbic acid ( vit C), Retinol (vit A), Sodium Benzoate, Zinc Oxide, Oenothera biennis L (evening primrose oil).........
Vitamin C can help protect the skin from many problems, including sunburn, photoaging, hyperpigmentation, wrinkles, sagging, dryness, and an uneven skin tone. Anyone dealing with these skin issues may want to consider adding a vitamin C facial moisturizer to their skincare regimen.
Our Retinol Facial Moisturizer may help to reduce fine lines and wrinkles by increasing the production of collagen. The full Timeless Beauty Line also stimulate the production of new blood vessels in the skin, which improves skin color. Additional benefits include fading age spots and softening rough patches of skin.
Timeless Beauty Line:-
Hydrating Acne Facial Wash
Charcoal Sugar Facial Scrub
Toner
Hyaluronic Acid Serum
Retinol Facial Moisturizer